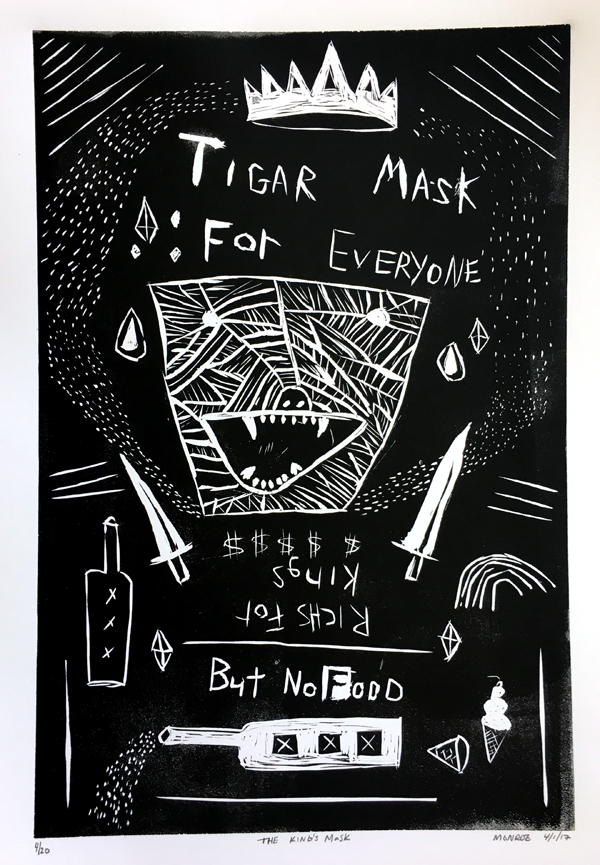 The Kings Mask
This is my first ever linocut relief Print. Edtion of 20 for an upcoming show in Portland curated by Rebecca Boraz. 100% of the profits go to SPLC (southern poverty law center I have 15 available for pre-sale through my website. The show opens July 6th from 6-8pm at Erikson Gallery in Portland (NW 2nd and Couch)
All prints are individual and slightly different coverage and darkness.
18" x 12" on Paper
oil
$32.00
Inventory Number: 196

Click image for a full size view.